Happy new year! If 2021 was the year when travel got back on its feet, here's to 2022 being the year that travel runs again. My encouragement to you on your next luxury family vacation is to remember the 'forgotten victims' of Covid – those communities dependent on tourism who have lost their livelihoods and become unable to provide for their families.
Nations in Africa, Asia, Latin America, and the Pacific have been particularly devastated.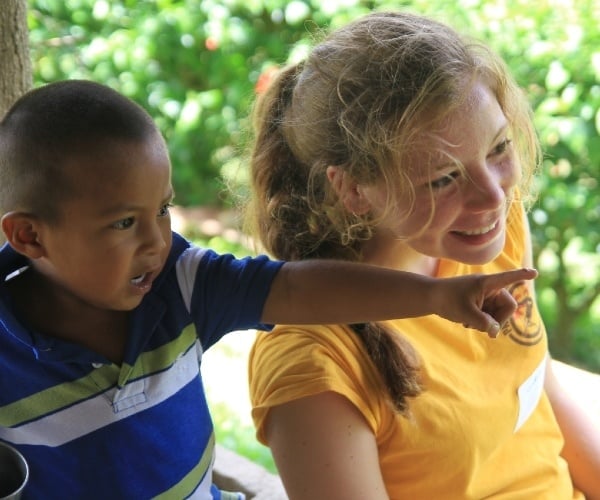 This is your opportunity to travel to these locations, be welcomed with open arms, engage with the locals, and make a difference in their lives, all in a luxury family vacation. Simply spending money in these destinations will help, but certain travel operators can enable you to go deeper and really do good, in a hands-on way.
What would you think if you knew that you could fulfill your New Year's Resolutions on an eco-luxury adventure?  Here are the top 5 destinations where you can do just that if you are vaccinated:
5. Renovate a home damaged by hurricane in New Orleans
Restore houses damaged by hurricane in New Orleans. Remarkably, there are still homes rendered uninhabitable by Hurricane Katrina, and sadly these are in the poorest neighborhoods. You can play a part in making one of these homes livable again for a family in need.
Recommended sustainable eco-luxury lodging: W New Orleans
4. Install an eco-friendly stove for a family in Peru
You can fulfill your New Year's Resolution to help others by installing an eco-friendly stove in the home of a family in Peru's Sacred Valley.
These stoves are great because:
a. They are enclosed so eliminate burns due to open flames
b. They have a chimney to expel the smoke so respiratory problems such as asthma are much-reduced
c. They are much more fuel-efficient so are better for the environment
Recommended sustainable eco-luxury lodging: Inkaterra Hacienda Urubamba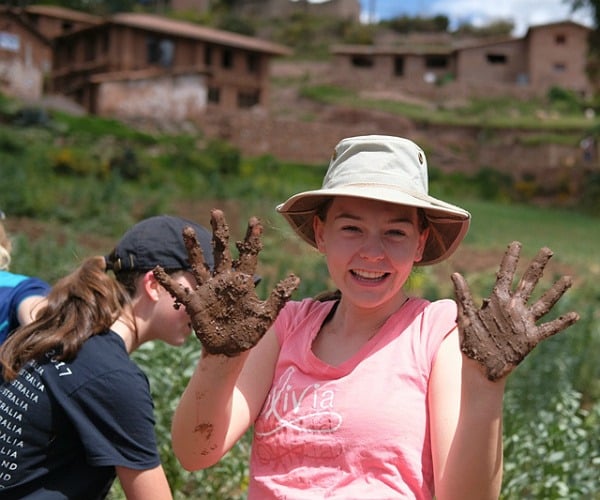 3. Build a home for a widow and her family in Zambia
You can live life to the fullest by building a home for a widow and her children. HIV continues to kill in Zambia, and families still lose one or both parents. In the case of when both parents die, grandparents become saddled with the responsibility of raising the children; caring for 15 grandchildren is not uncommon, and places a huge burden on them, as you can imagine. A decent home is beyond the financial means of these families by simply reducing leaks.
How?
A home free of leaks and that is well-insulated means children are healthier and sick less often, so are absent from school less, and thus are better educated. This gives them a better chance of securing a well-paying job and breaking the cycle of poverty.
Recommended sustainable eco-luxury lodging: Tongabezi Lodge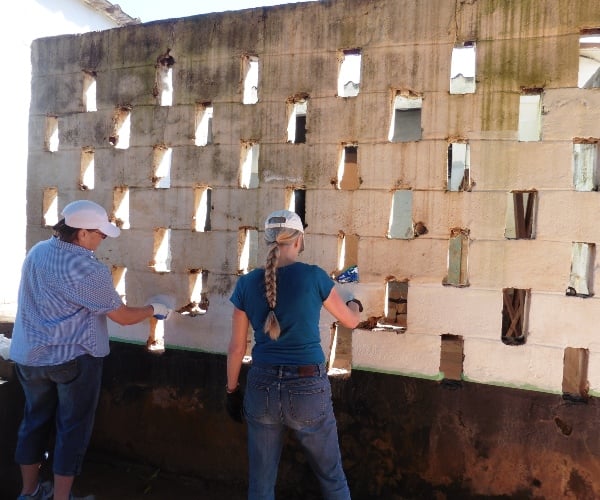 Spend a few days as a reading and conversation partner helping children get further up the curve and more confident in speaking English, which will improve their chances of finding work when they graduate.
Other ways to help in this stunning island include elephant conservation, turtle conservation, or even help build a home: working alongside local expert builders who will supervise you and handle all the tricky parts, you can build a home in a rural village, leaving you with the easy fun stuff to help with.
Your children can get involved to the level of their ability, and also appreciate how fortunate they are by gaining meaningful insights into local life.
Recommended sustainable eco-luxury lodging: Tri Sri Lanka
1. Build a disabled-accessible bathroom for a paraplegic in Bali
As Bali is a Hindu island, if someone is born disabled there, it is considered "bad karma", and paraplegics, especially those in the outer villages where we operate, are all too often hidden away from view, living a lonely, isolated existence, only interacting with family members.
By installing a bathroom, you imbue the individual with a sense of dignity and independence that he/she has never felt before, especially in a facet of life that is so private – the impact on their lives is profound. You can be the change.
Recommended sustainable eco-luxury lodging: Amankila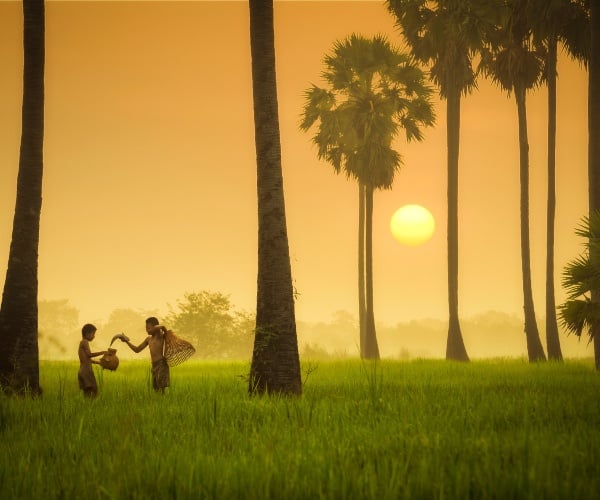 Be the change
2022 can be the year that your resolutions get fulfilled whilst traveling… and you will find that you are more fulfilled in the process.
When you travel with Hands Up Holidays, your trip is 100% customized to your exact preferences, designed to make it meaningful and fulfilling, creating family memories to treasure.
Feeling inspired? Schedule a free call with one of our expert consultants, and discover how your next luxury family vacation can truly do good.
Here's to a meaningful 2022,
Christopher and team,
Hands Up Holidays