What are the luxury travel trends for 2022? Although the effects of COVID-19 are still rumbling along in 2022, travel restrictions are loosening, and travel-lust is finally seeing some rebound. Our research demonstrates that in 2022 luxury travellers are seeking greater sustainability, connection and desire to support the local communities, precisely those who have suffered the most from COVID.
Discover the top trends for luxury travel in 2022:
Travelling abroad rebounds
As quarantine and other border restrictions are finally loosened up, make sure your passport is up to date, as you will need it in 2022! Thailand, Sri Lanka, Indonesia are all expected to soon have easy access for vaccinated travellers, joining Costa Rica, Belize, and Mexico. The Galapagos Islands are open, and 2022 presents an outstanding opportunity to discover these wonders practically alone.
Eco-luxury accommodation
Sustainability is rightly at the forefront of luxury travellers' agendas, and there are spectacular new hotels for 2022 with sustainability in their DNA; my favourites include:
Cap Karoso – Sumba, Indonesia
The Homestead – Nambiti Game Reserve, South Africa
Grumeti River Lodge – Serengeti, Tanzania (relaunch)
Sommero – Oslo, Norway
Fleur de Loire – Loire Valley, France
Four Seasons Tamarindo – Jalisco, Mexico
Sustainable transport
European governments are leading the way from a regulatory perspective, for example, domestic flights in France must be cancelled if a train route to that destination can be achieved in under 2.5 hours. At the micro-level, certain travel companies offer electric vehicles for your transfers, including Teslas where possible.
From an experiential level, electric vehicles are game-changing on your African safari. As your jeep rolls across the savannah, you silently approach a pride of lions tearing into a buffalo carcass. The vehicle is so quiet that the cats are barely aware of your presence.
Camps offering electric safari vehicles include:
Emboo Camp – Masai Mara, Kenya
Lewa Wilderness Camp – Lewa, Kenya
Cheetah Plains – Sabi Sands, South Africa
Chobe Game Lodge – Chobe, Botswana (which also offers electric boats for silent river cruising)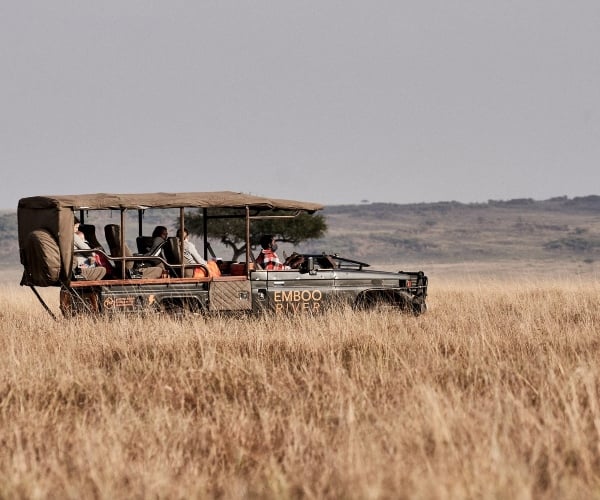 Sustainable food and drink
Enjoying the local gastronomy in a destination is a key aspect of the luxury travel experience. Locally sourced and organic food and drink is becoming increasingly available. Plant-based menus with a smaller eco-footprint than meat are also on the rise.
Head to Costa Rica and learn all about Fair Trade coffee production at Finca Rosa Blanca, sustainable Bean to Bar chocolate making at Copal Tree Lodge in Belize, and sustainable wine at Delaire Graff, South Africa.
The need for help is increasing
Since the outbreak of the pandemic in late 2019, 97 million more people have fallen deeper into poverty, meaning the global poverty rate is up from 7.8 per cent to 9.1 per cent. Sub-Saharan Africa, Latin America, and the Caribbean have been the worst hit – all popular destinations for luxury travellers seeking adventure and unique areas.
This crisis is an opportunity for us to be the change and make a difference, leave a legacy and play a part in turning these poverty statistics around – sustainably. Some ideas include:
Install solar panels in communities in Argentina and Morocco; and
Build a disabled-accessible bathroom for a paraplegic in Indonesia.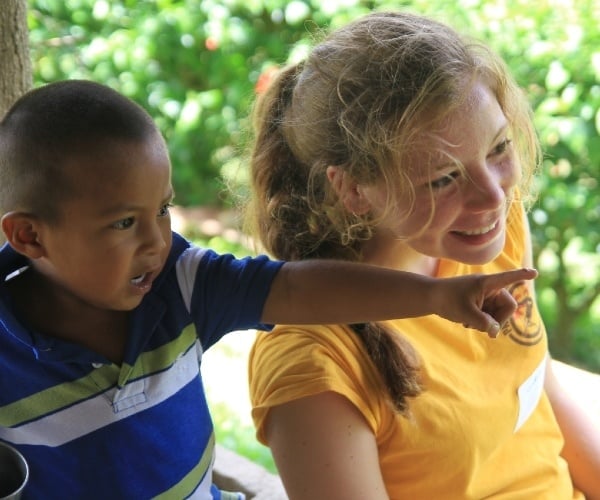 These positive travel trends enable you to be part of an exciting, new way to explore this wonderful world.
Feeling inspired to travel in 2022? Get in touch and I will personally help create your unique luxury family adventure that counts.