In many respects, 2021 is the best opportunity to travel to Africa and go on a safari. Here's why:
Covid has dramatically lowered the number of people traveling so if you go now, you can have the place with far fewer other guests
This is particularly exciting for the Wildebeest Migration in Kenya and Tanzania – for the first time in decades you can witness this incredible spectacle without having to jostle for space with 50 other jeeps.
You would be making a bigger financial impact and making a bigger contribution to wildlife conservation: many Africans are dependent on tourism for their incomes, and tourism money is the most powerful incentive for conservation and dissuading people from turning to poaching (a short-sighted, but at times necessary response in desperation). So by traveling to Africa in 2021, your spending is more important than ever.
Charities in Africa have been especially hard-hit by Covid-19, and you can increase your impact whilst in Africa by both funding and rolling up your sleeves, and getting involved in a community development project (details below)
July to September is prime game viewing time in Kenya (for the Wildebeest Migration), Tanzania, Zambia, Botswana, Malawi, Namibia, Zimbabwe, and South Africa.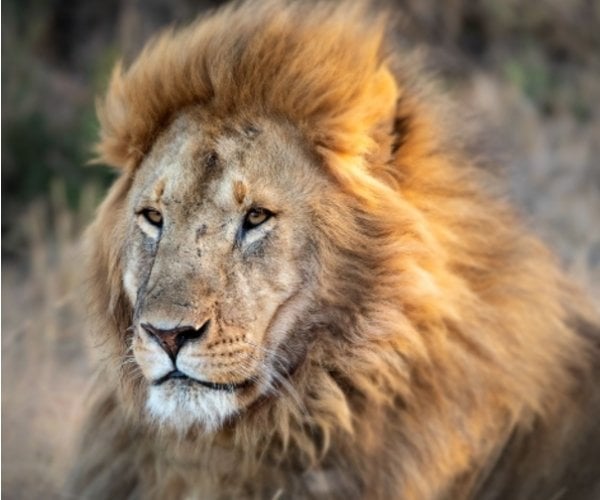 Here's where you can go in Africa this summer, without the need for quarantining:
Summertime is when Kenya hosts the wildebeest migration coming up from Tanzania's Serengeti – one of the world's great spectacles, and this year is probably your best chance to witness this without as many other tourists as usual.
You don't need to quarantine if you satisfy the following requirements:
1) body temperature below 99.5°F;
2) No persistent cough, difficulty breathing, or other flu-like symptoms;
3) A negative PCR-based COVID-19 test conducted within 96 hours of arrival.
Kenya boasts legendary parks for wildlife encounters, including the Masai Mara and Amboseli (complete with views of Kilimanjaro in neighboring Tanzania) , as well as wonderful reserves like Tsavo, Samburu, and Selankay. In Tsavo, near the coast, you can even encounter the awesome 'Super Tuskers' – elephants with tusks so big that they drag on the ground – in return for a donation to conserve them from poachers.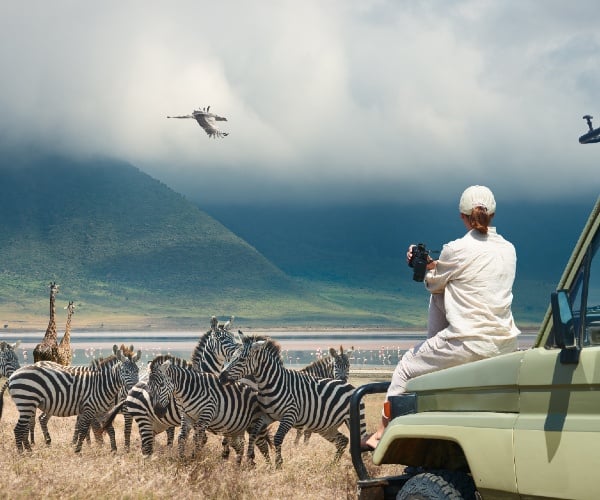 Beyond safari, Kenya has blissful beaches too (in my opinion, Diani has the best, and visiting the Lamu Archipelago is like stepping back in time) and Nairobi is a pulsating capital city (stay at Giraffe Manor for easy access to the giraffe reserve, these gentle giants may even pay you a visit during your breakfast!).
How to make a difference in Kenya
Return home feeling like you are a Masai after being so immersed in their culture by helping build a classroom, teaching in a school, or installing fuel-efficient stoves. You will feel great at having made a tangible difference.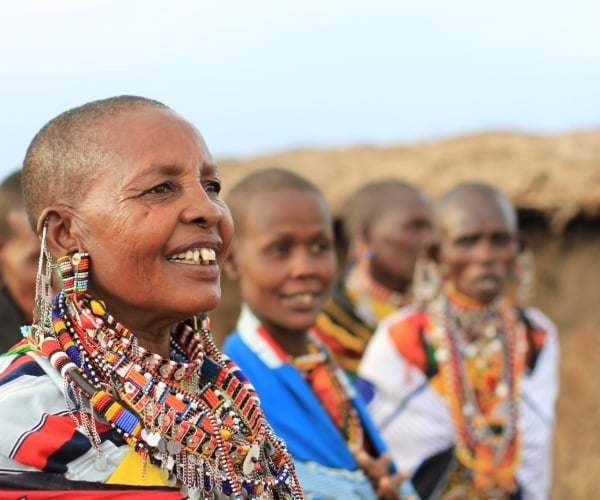 Namibia
You need only a negative PCR test taken within seven days before your flights to enter Namibia.
Namibia's low population density makes it ideal for social distancing. What's more, its breath-taking sand dunes, canyons, coastline and desert-adapted elephants and rhinos roaming this sparse landscape add up to a compelling experience, and the summer is the perfect time to be in Namibia.
How to make a difference in Namibia
You can save endangered desert elephants from being killed by villagers protecting their crops and homes: you can dig alternative water sources far from human settlements where elephants can drink without coming into conflict.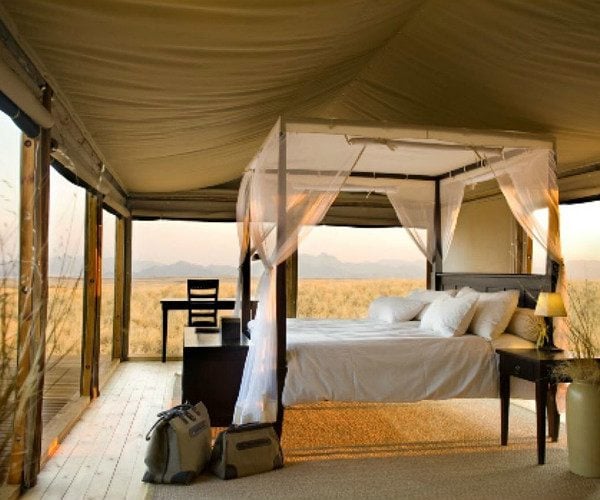 A negative COVID-19 test certificate is all you need to enter Rwanda
Within its small territory, Rwanda succeeds in packing in mountains, lakes, and forests, as well as excellent wildlife viewing in Akagera National Park (my pick to stay for eco-luxury is Magashi Camp).
Rwanda's Mountain Gorillas are, naturally, a highlight (for me, it was one of the most extraordinary hours of my life and I am counting down the days to see them again), and that's not all: Rwanda is also a good place to spot chimpanzees in the wild (stay at One & Only Nyungwe House) as well as cuter than cute Golden Monkeys (see these near the mountain gorillas, and stay at these marvels: Singita Kwitonda, Bisate Lodge, and Gorilla's Nest.
How to make a difference in Rwanda
Bond closer with your kids as you help build a home for a genocide survivor. Expert local builders will oversee your efforts, and handle all the tricky parts, so you contribute within your skill level.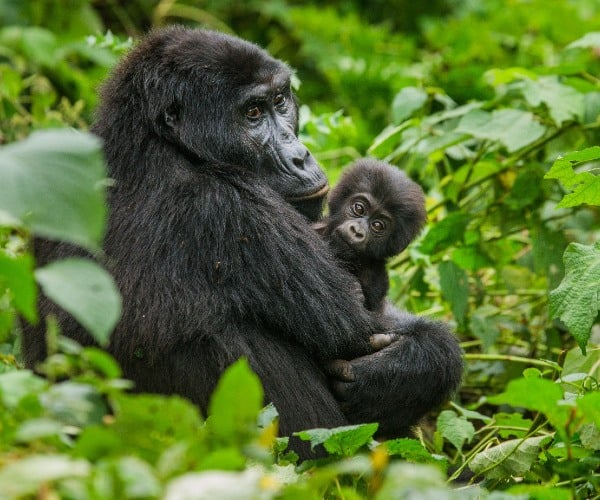 Travelers need to present a negative PCR test taken within seven days before travel, however, some airlines require the test to be taken within 72 hours in order to board the flight.
The Victoria Falls are of course a huge draw, and whilst they are not flowing at their strongest in the summer, they remain impressive.
Wildlife spotting is truly superb in Zambia, and the relatively low tourist numbers make Zambia's parks such as Kafue and South Luangwa ideal for social distancing. If a walking safari fascinates you, Zambia offers the best experiences.
How to make a difference in Zambia
Stay near Victoria Falls to easily access the village where you can build a sturdy home for a widow and her children which will withstand the rainy season. Luxury options are plentiful here, and my top picks are Tongabezi Lodge, and the Royal Livingstone for views of the Falls.
Travelers intending to visit South Africa must produce a PCR test that is not older than 72 hours from the time of departure from your country of origin.
Safari in South Africa is awesome. My two favorite parks are Sabi Sands, a private reserve adjoining Kruger Park, home to the finest leopard sightings, as well as healthy Wild Dog populations, plus of course lions, elephants, buffalos, and much more. There is a good selection of outstanding lodges here, such as Singita, Ulusaba, and Sabi Sabi – their
Earth Lodge is the best eco-luxury lodge, constructed to an outstanding sustainable design.
Tswalu is in the vast Kalahari, and is the only lodge there, so your viewings are almost always exclusive, and can include rare animals such as meerkats, pangolin, aardvarks, roan antelope, bat-eared fox, aardvark, and desert lions.
Of course, South Africa hosts the spectacular Cape Town, Winelands, and the Garden Route, and these should all be explored, but they can be a bit cold and damp from June to September (but this is the best time to see wildlife).
How to make a difference in South Africa
There are many ways that you can be the change in South Africa, including:
renovating a day care center
preparing meals and serving them to the hungry
socializing dogs to get them ready for adoption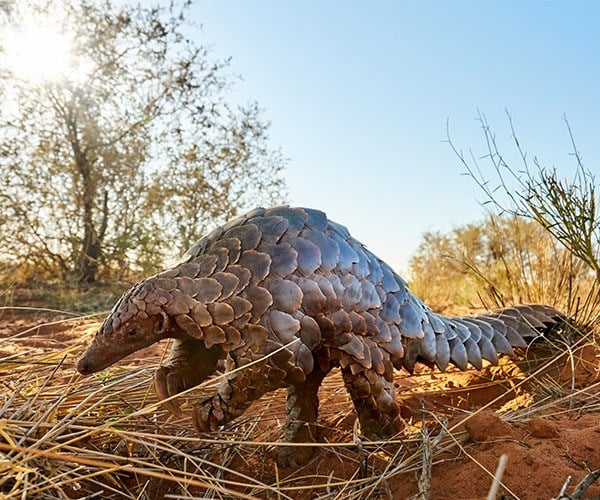 NB: entry requirements due to Covid are frequently changing so the status of the destination you are interested in may have changed by the time you read this.
Stay safe and be the change!